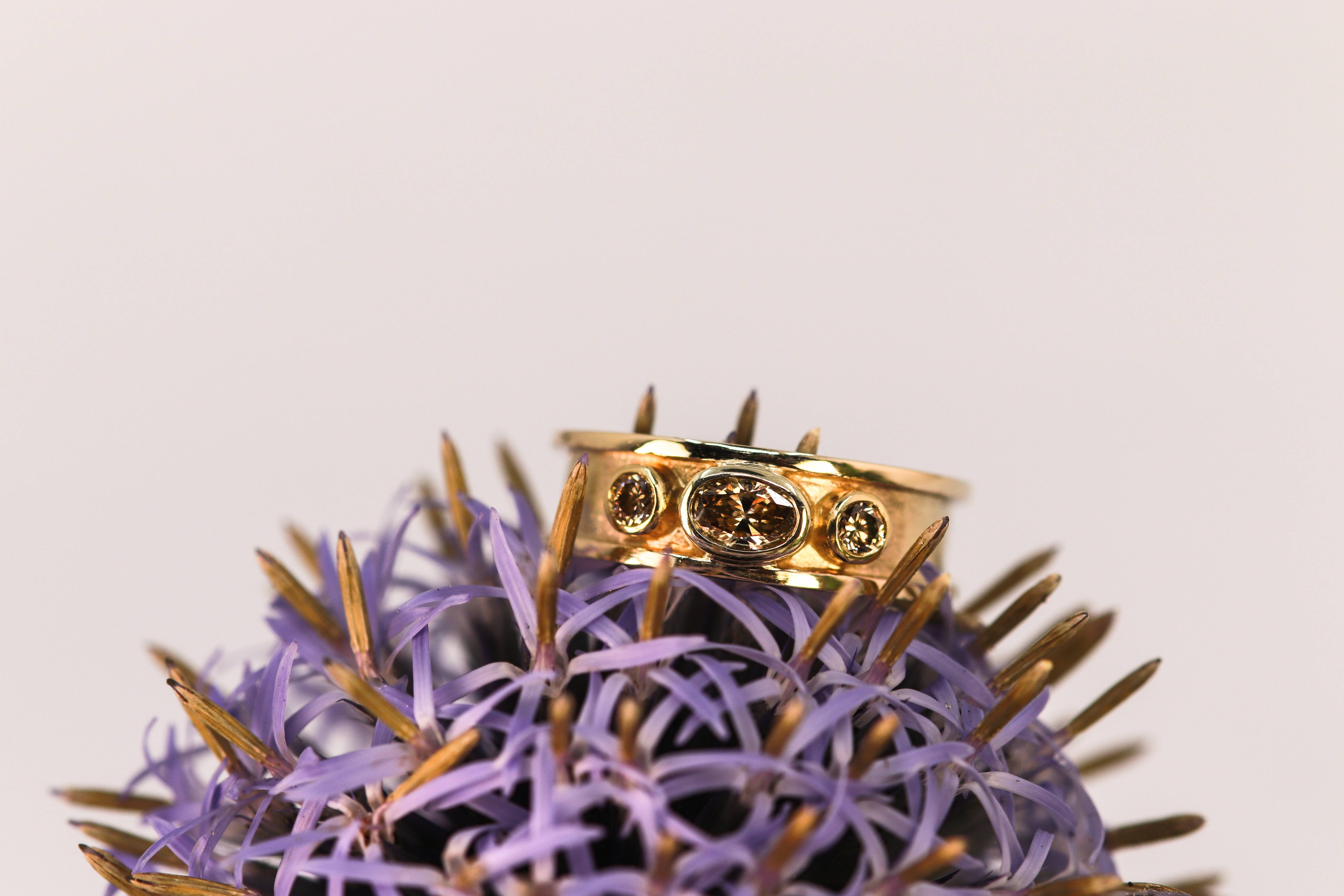 Sieraden met jouw persoonlijk verhaal

MARGRIET JEWELS

Betekenisvol en uniek
Wearing Margriet Jewels is a unique experience.
Assessing the value of a beloved jewel is a unique subjective matter. Jewels become valuable by use of precious metals and gemstones, but especially because of the personal stories behind them. it could be the celebration of special anniversaries, the loss of a loved one, or the precious memories of that unforgettable trip. A jewel is a lovely way to turn your personal experience to something tangible. 
Establishing Margriet Jewels has been a dream that came true. The diverse collection of platinum and gold jewels enriched with gemstones are designed and created by means of mastership, extreme precision, and absolute sustainability.  


As Goldsmith, it is obvious to use only high-end quality materials. However, your personal story makes a jewel ultimately priceless. 
Jewelry of Margriet Jewels will be made to order.
COLLECTION REIJN

Rich in contrast, robust, personal, and timeless. Subtly enriched with precious stones or state-of-the-art platinum and solid gold. The Reijn collection offers the realization of everyone's story through its robust appearance and sleek design.

Show more

COLLECTION GRÀDH

Enchanting, idyllic, and quirky. Studded with diamonds and precious stones or resplendent in platinum and solid gold. This collection of jewels and jewelry brings nature and design together.

Show more
BLOG

Blog from Goldsmith Margriet
19

Nov

Je kent ze vast wel. Dagen waarop alles net een beetje mooier lijkt. De zon schijnt, één van de eerste herfstdagen die de prachtige kleuren in de natuur 'en route' volledig tot zijn recht laat komen. Het gevoel van vakantie bekruipt je, terwijl je zonder haast, koers zet naar een idyllisch dorp in Drenthe. Alleen al de route.

27

Apr

Begin vorige week hoorden we dat de geldende maatregelen worden verlengd. Het is enorm, dat Coronavirus, en de impact ervan zo mogelijk nog groter. Het raakt iedereen. Vanuit het ondernemersperspectief denk ik niet dat ik me goed genoeg kan voorstellen wat het inhoudt, wanneer je gedwongen je deuren moet sluiten. Ik ben, in tegenstelling tot anderen, éen van degenen die 'gewoon' door kan gaan met mijn vak en dat is natuurlijk fijn.. maar voelt dubbel.

12

Nov

Inmiddels is het een week na Beleef het Sieraad, de tijd gaat snel. In 2019 vierde dé open dag van de goud-, zilver en horlogebranche haar eerste lustrum en erop terugkijkend was het een prachtige editie. Maar, hoewel ik het initiatief een warm hart toedraag en al jaren deelneem, vind ik er tóch iets van. Ik vind het namelijk 'gedoe'. Het geeft me spanning, maakt me onzeker, het maakt me onrustig. Gedoe. Emoties, die ik eigenlijk niet teveel wil voelen.