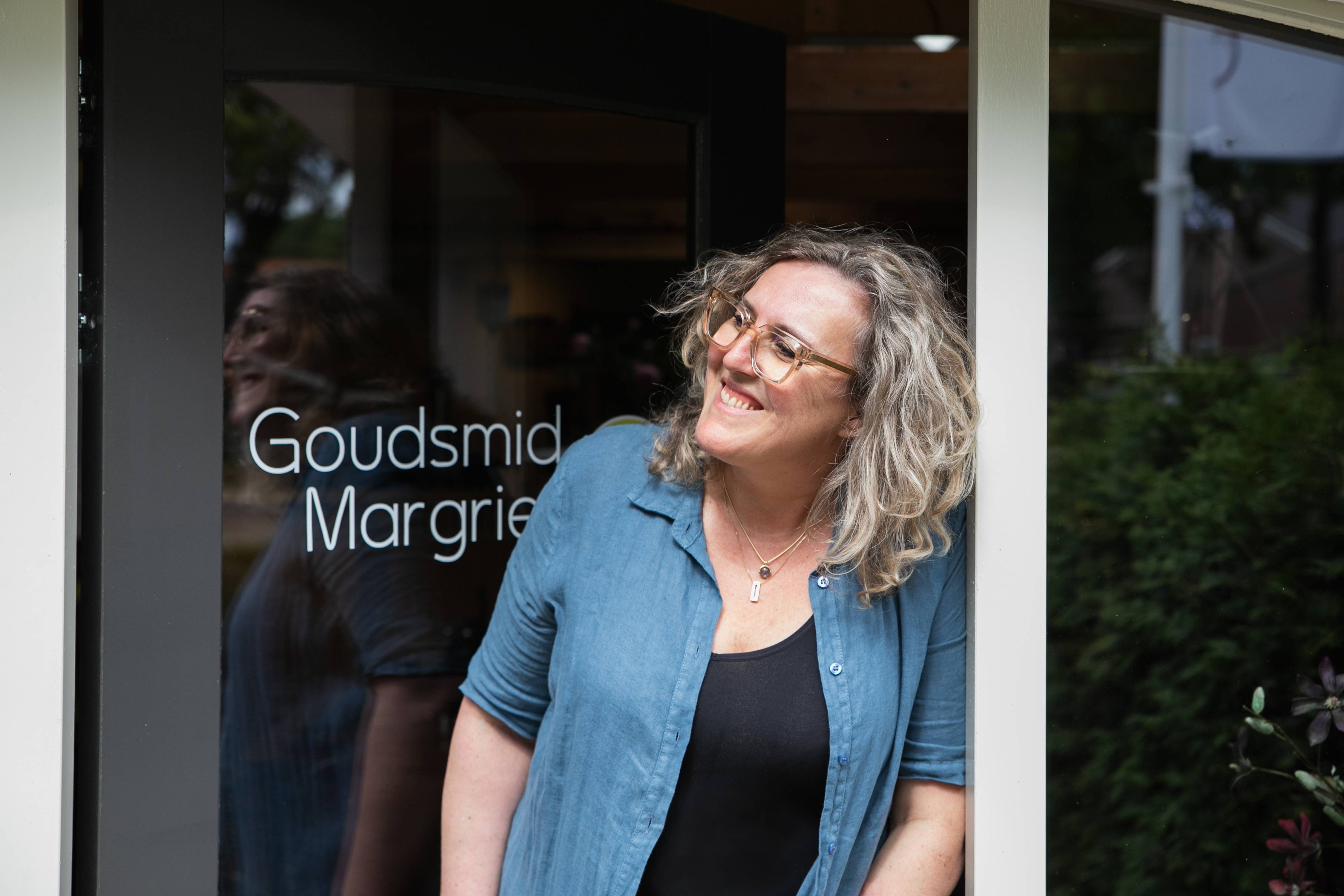 Margriet Jewels is a young family business that was founded in 2016. The founder and also the face of this webshop is Margriet Burger-Schouten. Since 2008 has Goldsmith Margriet been working in her atelier on your orders with the best level of care. There is always personal contact, usually by Margriet herself or by her son Bram.
Distinct from other jewelry webshops
Margriet Jewels is a webshop different from the other jewelry web stores. At Margriet Jewels, you can put together your own jewelry. At Margriet jewel, there is always personal contact. At Margriet Jewels, the jewelry is manufactured in the atelier of Goudsmid Margriet. At Margriet Jewels, service is of extreme importance. At Margriet Jewels, all jewelry is made of solid precious metal. At Margriet Jewels, the jewelry is never or will never be gold-plated. At Margriet Jewels, all jewelry is inspected by Precious Metal Warrantor Joure and provided with a hallmark and the maker's mark of Goudsmid Margriet.
About Goldsmith Margriet - Maker of personal jewelry and jewels with a story 
"As a qualified goldsmith, I work in my atelier on assignments to manufacture platinum, gold, and silver jewelry and jewelry with precious stones. It is possible to have your existing jewelry altered or repaired by me. I can melt down old jewelry into a new design or I can design and create a whole new piece of jewelry for you."
Margriet is the designer and maker within Margriet Jewels of the collections Gràdh and Reijn.
"Through the webshop, the reach is even greater, even abroad, customers now know where to find me. Every order is personally answered and produced. The jewelry can be put together yourself and if the customer can't figure it out, I help them. Just like in the atelier, the customer participates in the process... I am very grateful that I can and may mean so much to people. For example, I can contribute to a wonderful memory or the processing of the loss of a loved one through (ashes) jewelry. I consider this an honor. Just like the wedding jewelry and other jewelry in my collection of course!"
About the family;
Goldsmith Margriet's family has been involved since the start of the atelier in 2008. Father Erno most of all, in addition to his own passionate job, is Margriet's support and rock. Son Bram has been working in the company since 2019. In addition to studying Sports Science, he has become Margriet's sounding board and manages the webshop. Daughter Marit has also been closely involved in both the atelier and the webshop from an early age.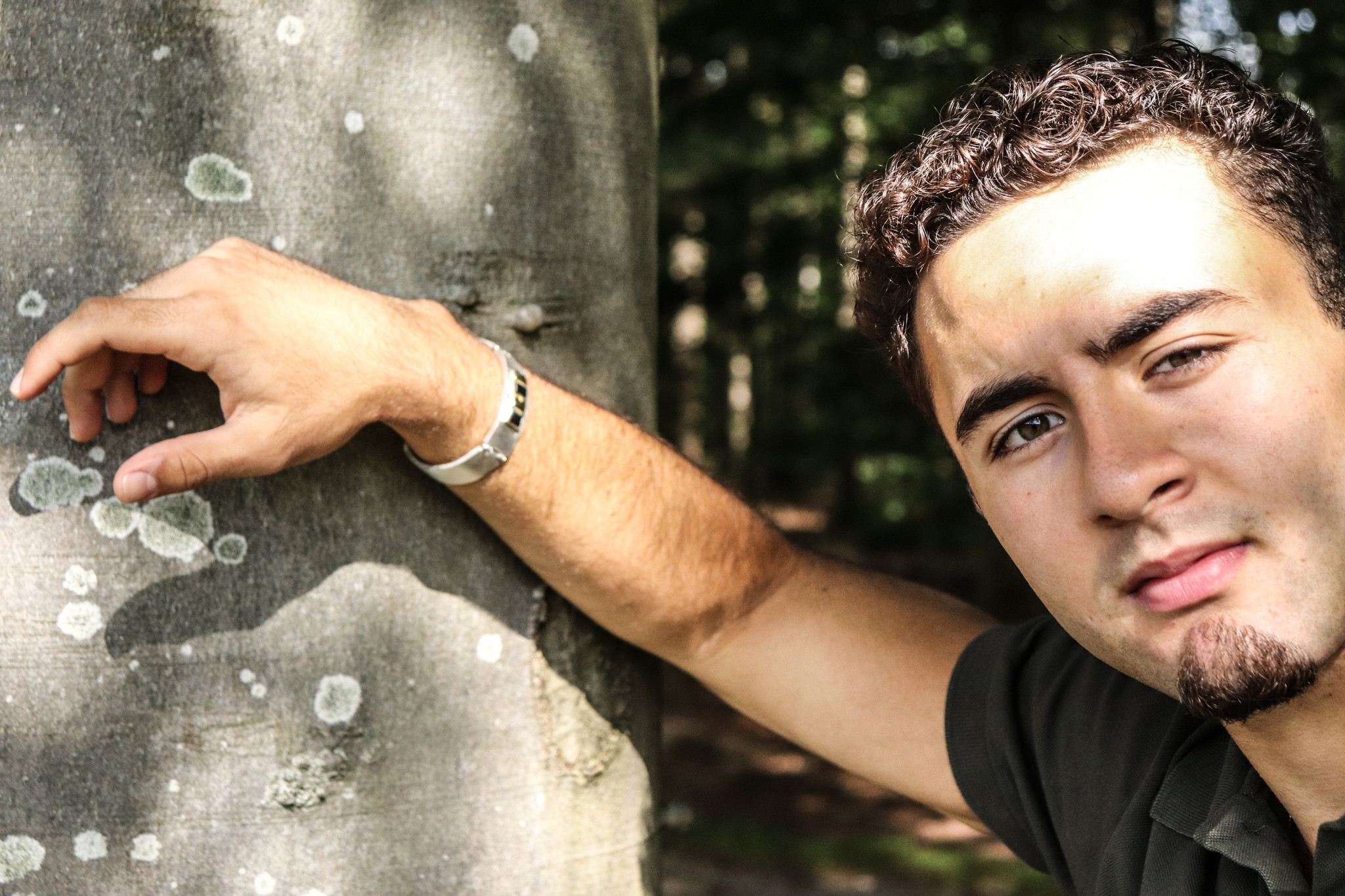 Bram; " In addition to my passion for sports and my study in sports science, I really enjoy being entrepreneurial. What could be better than being able to do that at home at Margriet Jewels? At Margriet Jewels, I mainly contribute to the management, functionality, and marketing of Margriet Jewels. If you have a question or need advice, you can contact me. You may also get in touch with me through our customer service... hopefully, see you then!"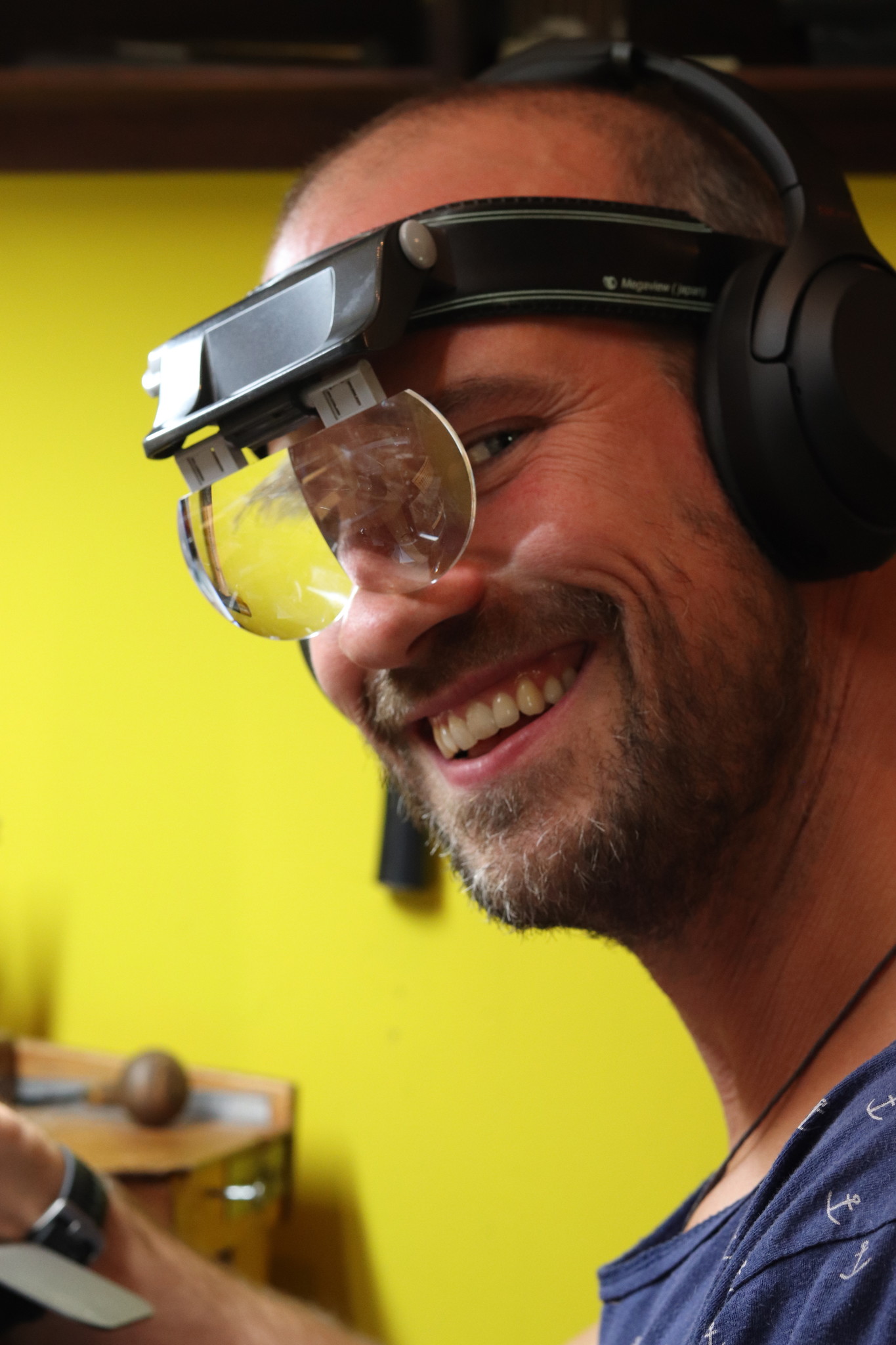 Goldsmith
In addition to Margriet, another goldsmith also works in the workshop. Margriet is proud of her profession and does not want it to go to waste. 
Margriet; "It is important that student Goldsmiths get a chance to develop. Being or becoming a good goldsmith is quite complicated, there is quite a lot involved. Some passion for this profession is extremely important. Especially for the way I handle my business... We are very lucky that Lennard is now with us and often joins us. He recently finished private training for becoming a Goldsmith and now he is working with me in the atelier. I am very happy with him"
Lennard; "I am very grateful for the opportunity I have been given to develop myself at Margriet. Ever since the first meeting, I have felt very much at home here and part of the team. Immediately after high school, I had the ambition to make beautiful jewelry. That was not feasible at that time, but due to a fortunate combination of circumstances I started training at the Academy for Goldsmiths in Zeist in 2019, which I completed in 2022.
I often get the question of what moved me to take the step to become a goldsmith, I can only give one good answer to that: a piece of jewelry can be so much more than the material alone, there are such beautiful stories and emotions involved. I often feel privileged to be able to make these beautiful pieces of art and personal memories."
"As a graduate, I hope to be able to learn a lot from Margriet for a long time to come. :)"